Welcome to Our Financing Department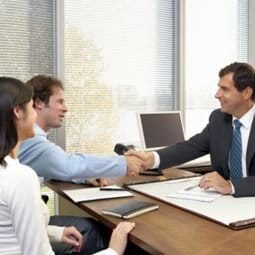 It's a great feeling when you begin searching for a new car. You're excited, filled with high expectations, and enthusiastic about the idea of owning a new vehicle. Car financing plays a vital role in your overall experience, but it doesn't have to mean that all the excitement dissipates. At Blackwell Ford Inc. in Plymouth, our team of finance experts understands that when you want to buy a new or used car, the last thing that you want to be concerned about is whether you will be approved for financing.
Customer Satisfaction
Getting a car loan should not be like going to the dentist. Sure, you need to adhere to specific steps to get the loan approved, but you should still have a level of confidence when stepping into our dealership near Livonia that things will go well. Although it's a business transaction, you should still enjoy your experience and be able to take the pressure off yourself about choosing an appropriate lender. At our dealership, we go out of our way to make sure that all credit applicants are treated fairly and respectfully. The financing process is handled with the highest degree of customer satisfaction.
Application Process
While many lenders have different criteria for loan approvals, it is advantageous to ensure that the information provided in your credit application is up-to-date and as accurate as possible. The smallest detail can slow down the loan approval process, and the more prepared you are, the better the chances are for a quicker decision at our dealership near Canton.
Variable Lenders
We work with lenders from all around the country while saving a "seat at the table" for local lenders to bid for your business. We work with local credit unions, banks, and finance companies around Westland to get you approved for the financing you deserve. We also have business relationships with many lenders that are very well-known in the industry. Our finance team understands the red-tape that sometimes has the potential for putting a damper on buying a new car. For that reason, we immediately address those issues while ensuring that the focus remains on accomplishing your intended goal.
The Importance of Your Credit Score
Your credit score is a portion of the application process that a lender uses to determine whether to grant you approval. We understand that not everyone is going to have an ideal credit score. Nowadays, you can rebuild your credit and improve your financial situation by financing a car. Your credit score merely plays a part in whether a lender sees you as a high risk. The score can range from 350 to 850. Traditional lenders typically want to see a score that reflects the average or higher. However, a lower credit score doesn't mean that you cannot be approved for the car that you love.
Follow these tips for maintaining good credit:
Always pay creditors on time
Keep credit inquiries to a minimum
Check your credit report at least once a year
Pay more than the minimum payment on credit cards
Keep credit card balances low
Your credit score not only affects a lender's decision, but it also affects the interest rate of the loan, if approved. And, of course, that means that your monthly payment and budget may be affected. Although interest rates are contingent on a specific lender's criteria, we're committed to getting you the best rate possible, regardless of your credit score.
Visit Blackwell Ford Inc. to Learn More
Our dealership near Northville is prepared with every option possible for getting you the type of financing that contributes to the enjoyment of your new car. We encourage you to reach out to our Plymouth Ford dealership and begin the car search process and leave the concerns about financing to our finance experts. Remember, we want you to be approved and happy with your lender, and of course, your new ride. We look forward to working with you soon!